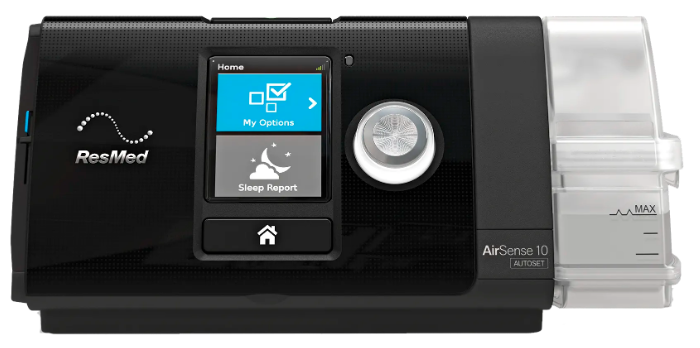 ResMed AirSense 10 AutoSet
The quietest machine you'll ever use, keeping you and your partner happy: win-win.
As Low As $199 with 0.00% APR
Advanced AutoSet™ Technology
---
ResMed's AutoSet™ feature helps provide effective therapy at the lowest pressure levels throughout the night by monitoring your breathing and gently increasing and decreasing pressure if an event occurs, making it easier to adapt to treatment. Additionally, this advanced setting differentiates between obstructive and central apneas and tailors to the appropriate therapy for your changing needs.
HumidAir™ and ClimateLineAir™
---
The ClimateLineAir™ is one of the most advanced heated tubings with a built-in sensor to keep the temperature at the preferred settings, regardless of changes in the room temperature or humidity, plus it has a convenient swivel connection so you can move freely during your sleep.
---
Once you try SmartStart™, there's no going back. SmartStart™ is a function that initiates your sleep apnea therapy as soon as you breathe into your mask. When you remove your mask, it stops automatically after a few seconds. This intuitive and convenient feature is ideal if you need to get up from bed in the middle of the night.

Purchasing your CPAP has never been more affordable. Explore these amazing finance options and get started with your ResMed AirSense 10 Auto CPAP today!
"Love my Airsense ! Ever since I started using it I have been sleeping extremely well. It is also very easy to use which is great for me because I'm not good with anything that has too many buttons."
Fran D
19 SEP 2020, 11:36
"Super quiet machine. I use this everyday so I needed a machine that was quiet and this one met my expectations."
Sandy B
09 JUL 2020, 08:27
"I was apprehensive about starting my CPAP treatment but this machine put me at ease. It is extremely easy to use, my therapy starts as soon as I put on my mask, and it is very quiet. I would recommend this machine for anyone who is starting their CPAP therapy."
Myron A
10 AUG 2020, 14:42
We offer free shipping on all orders over $50.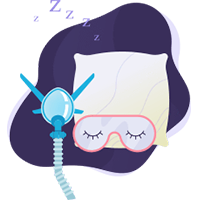 If your CPAP mask isn't a good fit, you can exchange it within 30 days.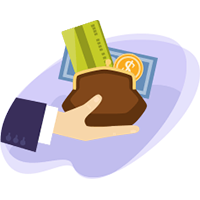 Enjoy financing options such as Bread & AfterPay so you can order right away and pay later in 4 interest-free installments.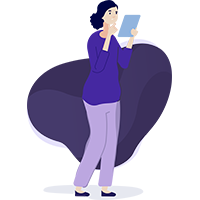 Our Respiratory Technicians are on standby for any questions you may have.