SoClean 2 CPAP Cleaner & Sanitizer
We're all germaphobes by now. The SoClean™ 2 CPAP Cleaner and Sanitizer destroys 99.9% of bacteria, viruses, and mold of the CPAP mask, tubing, and CPAP unit.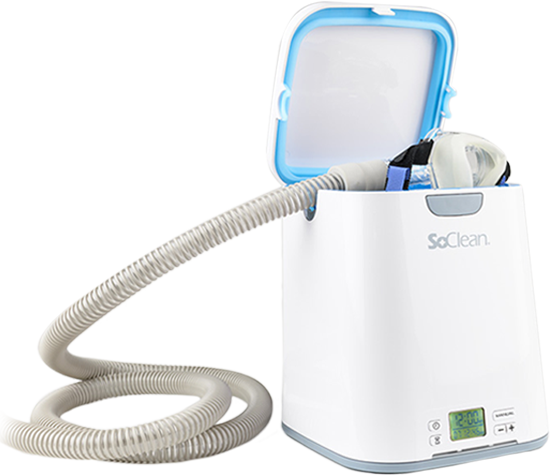 Automatic Daily Maintenance
---
The SoClean™ 2 CPAP Cleaner and Sanitizer makes it easy to adhere to a maintenance routine because your CPAP equipment doesn't need to be disassembled. Simply place your gear inside the chamber, close the lid, and SoClean™ takes care of the rest.
Compatible Across The Board
---
Feel free to purchase the mask that best fits your needs. The SoClean™ 2 CPAP Cleaner and Sanitizer accommodates multiple mask types and has other adapters available for your specific CPAP unit purchase. For machines with a standard tubing system, the Standard Tubing Adapter allows you to connect it to the back of your sleep therapy device; for heated humidifiers, a special tubing insert is included.
---
The SoClean™ 2 CPAP Cleaner and Sanitizer makes your life even more comfortable with a straightforward design, including a front display, cycle indicator lights, and an easy-to-use filter cartridge system.

Purchasing your CPAP Cleaner has never been more affordable. Explore these amazing finance options and get started with your SoClean 2 CPAP Cleander & Sanitizer today!
"Thank heavens for this device ! I used to hatee to hand wash my CPAP mask and now I don't have to..YAY!! It also leaves my mask looking brand new again which is another huge plus."
Scarlett V.
15 JAN 2021, 11:36
"Love the size of the soclean and how easy it is to put everything in it."
Ryan M.
22 JUL 2020, 08:27
"Great way to keep your stuff clean. Make sure to order the right adapter for your machine."
Susie B.
30 JUL 2020, 14:42
We offer free shipping on all orders over $50.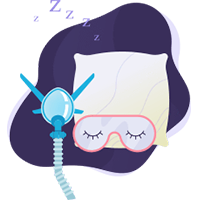 If your CPAP mask isn't a good fit, you can exchange it within 30 days.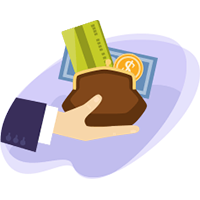 Enjoy financing options such as Bread & AfterPay so you can order right away and pay later in 4 interest-free installments.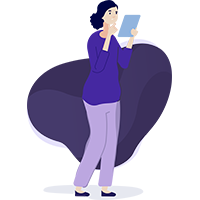 Our Respiratory Technicians are on standby for any questions you may have.