Nasal Pillow Mask with Headgear

The AirFit™ P10 is beyond the ordinary, offering lightweight support, premium comfort, and a quiet experience.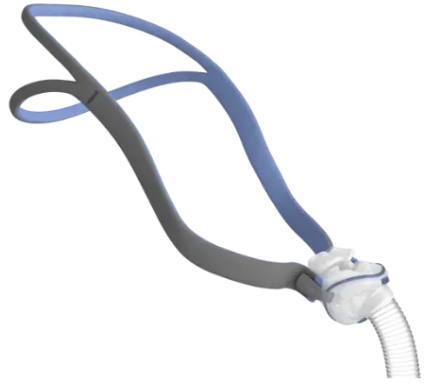 ---
Are you a sleeping soldier or a shooting star? Whether you sleep on your side, on your back, or somewhere in between, The AirFit P10 is lightweight and durable, allowing for freedom of movement without compromising the mask's seal.
---
As the saying goes, silence is golden, and when it comes to sleep, it's priceless. The woven-mesh venting disperses air away from you and your bed partner to provide an ultra-quiet and tranquil experience.
---
This lightweight and dual-wall nasal pillow mask provides gentle stability with minimal facial contact. The incredible smart design featuring no forehead support and no hard parts in direct contact with the face makes it a breeze to get accustomed to.

Purchasing your CPAP Cleaner has never been more affordable. Explore these amazing finance options and get started with your Sleep8 CPAP Cleaning Companion System today!
"The Lumin has been a time saver for me! I used to wash my equipment by hand and it was a little time consuming. Now all I need to do is place my mask inside and in 5 mins its done!"
Katherine W.
08 OCT 2020, 11:36
"I found the Lumin and saw that people really liked it so I purchased it. I put in my mask to test it out and about 5 minutes later my mask looked brand new. Safe to say I will be using this daily now."
Zied B.
17 DEC 2020, 08:27
"Its a great time to keep things clean and this does an excellent job!"
Gabriel T.
21 JUL 2020, 14:42
We offer free shipping on all orders over $50.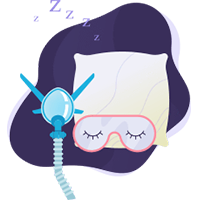 If your CPAP mask isn't a good fit, you can exchange it within 30 days.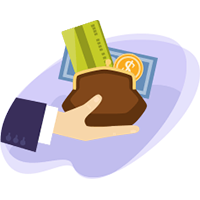 Enjoy financing options such as Bread & AfterPay so you can order right away and pay later in 4 interest-free installments.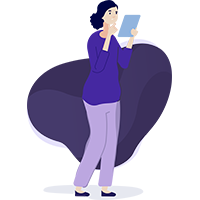 Our Respiratory Technicians are on standby for any questions you may have.