3B Medical
Lumin CPAP Mask & Accessories Machine Cleaner

A cleaning cycle a day keeps the doctor away (especially when it's this easy). A clean machine protects your health and works better and more efficiently, plus it beats counting sheep at night.
---
The 3B Medical Lumin CPAP Mask & Accessories Machine Cleaner is the fastest cleaner in the market. It only takes 5 minutes to sanitize your equipment; it doesn't get any easier than that!
---
The 3B Medical Lumin destroys 99% of germs and bacteria with a specialized UV light system, similar to those found in hospital operating rooms. UV LightUV is a safe and effective alternative with no harmful chemicals, no ozone, no harsh abrasives or liquids, and no residual odor.
---
The Lumin is highly efficient in cleaning your CPAP mask, water chamber, and other accessories. It is also a versatile device that can safely disinfect various other personal use products, including dentures, hearing aids, toothbrushes, pacifiers, cellphones, and more.

Purchasing your CPAP Cleaner has never been more affordable. Explore these amazing finance options and get started with your 3B Medical Lumin CPAP Cleaner & Sanitizer today!
"The Lumin has been a time saver for me! I used to wash my equipment by hand and it was a little time consuming. Now all I need to do is place my mask inside and in 5 mins its done!"
Katherine W.
08 OCT 2020, 11:36
"I found the Lumin and saw that people really liked it so I purchased it. I put in my mask to test it out and about 5 minutes later my mask looked brand new. Safe to say I will be using this daily now."
Zied B.
17 DEC 2020, 08:27
"Its a great time to keep things clean and this does an excellent job!"
Gabriel T.
21 JUL 2020, 14:42
We offer free shipping on all orders over $50.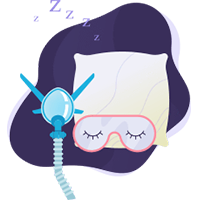 If your CPAP mask isn't a good fit, you can exchange it within 30 days.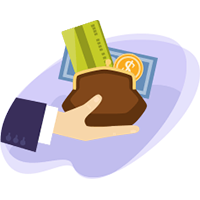 Enjoy financing options such as Bread & AfterPay so you can order right away and pay later in 4 interest-free installments.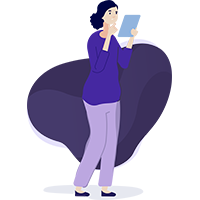 Our Respiratory Technicians are on standby for any questions you may have.